The Delete User option provides the ability to delete a user.
Select the down-arrow to the right of the "User to Delete" field, then select the user from the dropdown box.
Click "Submit" to delete the user.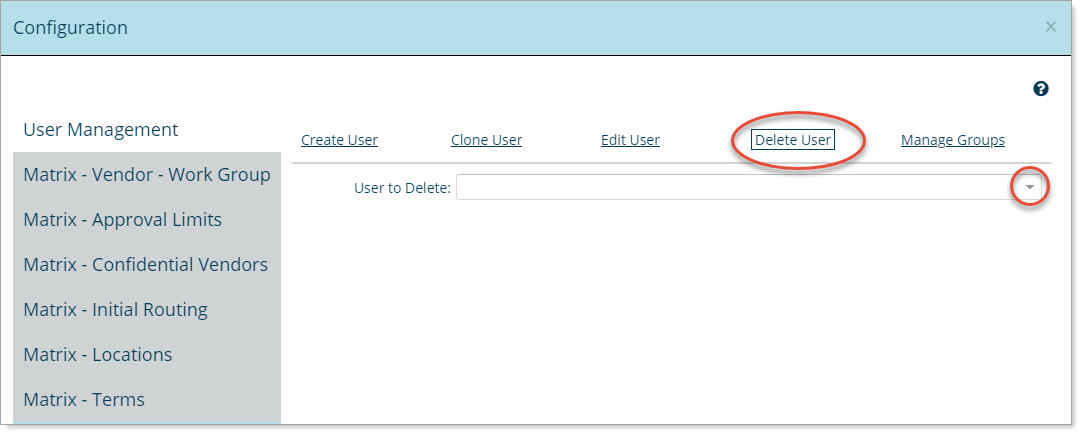 When a user is deleted, if an invoice is currently routed to that user for approval, the "Route To" field will need to be manually updated.
We recommend searching by "Route To" field with the deleted user's name. The AP Team can then update these documents to route to an active user in the solution.