The Delete User option provides the ability to delete a user.
Select the down-arrow to the right of the "User to Delete" field, then select the user from the dropdown box.
Click "Submit" to delete the user.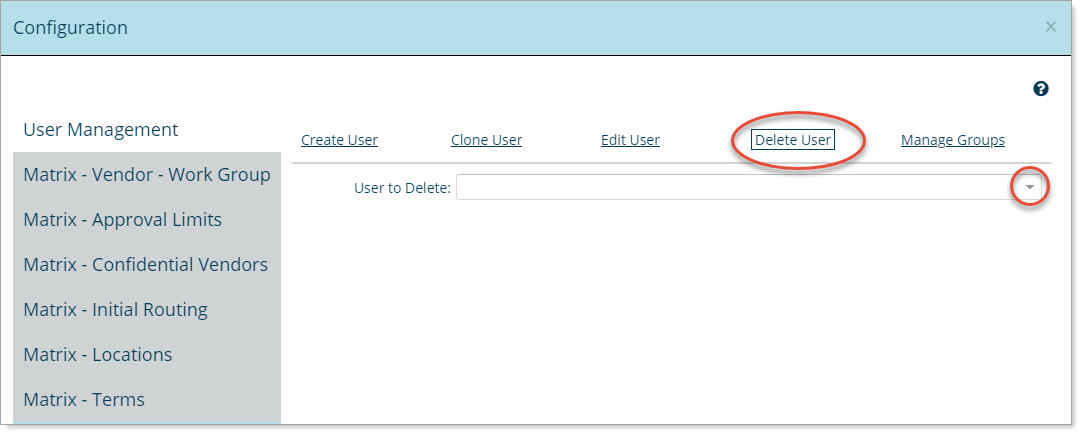 When a user is deleted, if an invoice is currently routed to that user for approval, the "Route To" field will need to be manually updated.
We recommend searching by "Route To" field with the deleted user's name. The AP Team can then update these documents to route to an active user in the solution.
Before marking a user as Deleted
If the user is contained within any of the matrices, please open each matrix and remove the user by deleting the user row. Example matrices would be the approval matrix and location restriction matrix.
If the user is in an approver security group, please remove the security group from the user by editing the user and moving the group to the left side and then submitting.
The above actions will assure that when the user is deleted they will no longer be listed in the 'route to' drop down for selection.
REV04022022 JSD