This workflow button will allow an approver to place an invoice on hold. When an invoice is placed on hold, this stops any escalation from occurring for this invoice until it is removed from hold or the hold date expires. For more information on Invoice Escalation.
Approvers can place invoices on hold for 1 to 5 days. The invoice can be placed on hold a maximum of 5 times.
The Hold option will be found under the 'blue' workflow button in the upper left corner of the Document Viewer screen.
Click the small drop down arrow to the right of the Approve button.

The Approve dropdown will be displayed.

Select the 'Hold' option.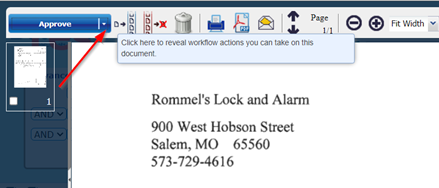 The 'Hold' window will be displayed.

Type in the "Hold Reason"
Specify the "Hold Date"

Hold date = the date you would like the invoice to be held until

Add any notes (when applicable)
Select "Confirm"
When an invoice is on hold it will not appear in the approver's 'My Documents Pending Approval' queue but will be listed in the 'My Documents on Hold' queue until the Hold Date expires.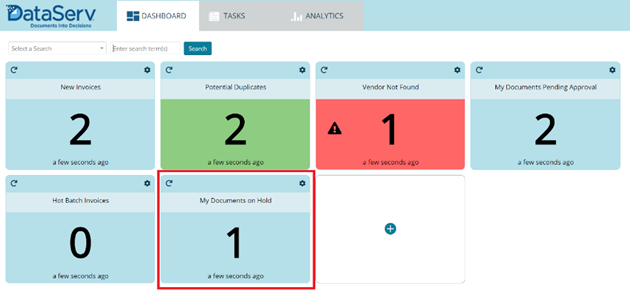 Invoices on hold do not appear in the 'Daily Email Notifications' nor will be they be escalated.
Once the number of hold days has be reached, the invoice will automatically come off hold and display in the 'My Documents Pending Approval' queue once again.