The new 'Receipts Entered' button has been added to Accounts Payable AutoVouch Exception workflow.
This button allows the exception handler, with one click, to acknowledge that receipts have been entered into the ERP, change the invoice status to Pending Receipt so it will be processed by AutoVouch, and removes the exception status and routing.
The "Receipts Entered' will be found under the 'blue' workflow button in the upper left corner of the Document Viewer screen.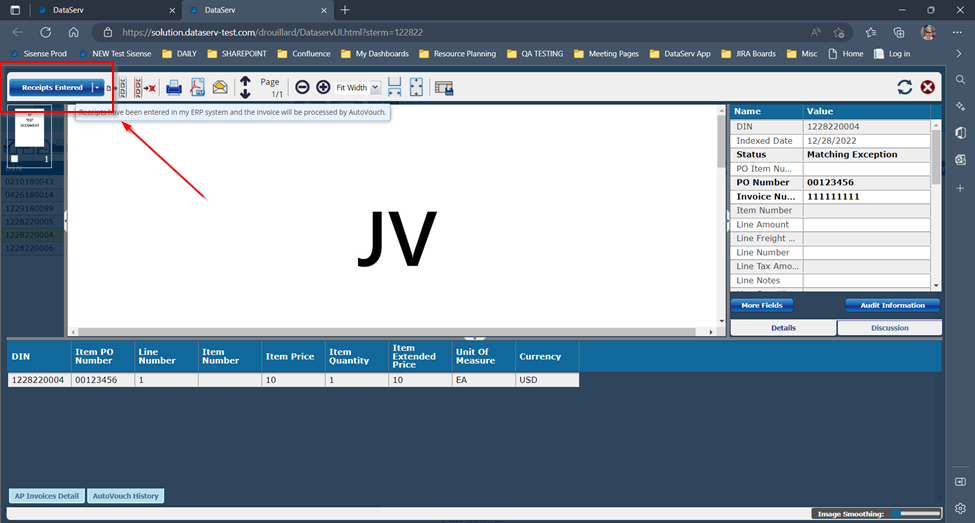 The purpose of this functionality is to streamline (reduce the clicks needed) the process for handling 'No Receipts' exceptions. Instead of having to click into the AutoVouch exception form, confirm there are no receipts and then click the "Retry AutoVouch" button, you now click the 'Receipts Entered' button and your action is complete.
This button will only be available when the status = 'Matching Exception' and the AutoVouch Failure Reason = 'No Receipts'. The 'Route To' will be the current user or a user with AP Edit security access.