Each user can specify a Default Search that will be used in the Search screen.
This default search will contain the columns and column order of the specified search that is chosen.
To access the Default Search setting, click the Gear icon located at the upper right corner of the Search Window

Then select "Application Settings"

Click the "Default Search" tab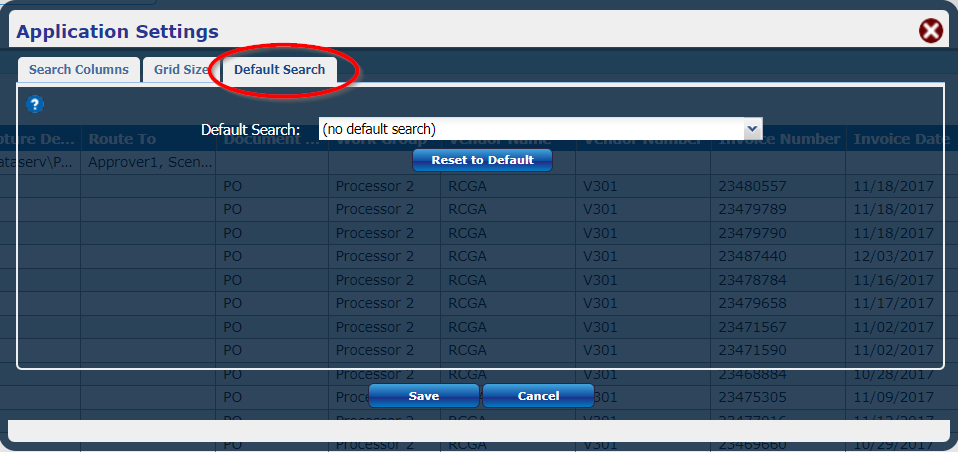 You can choose any of your published or saved searches as your default.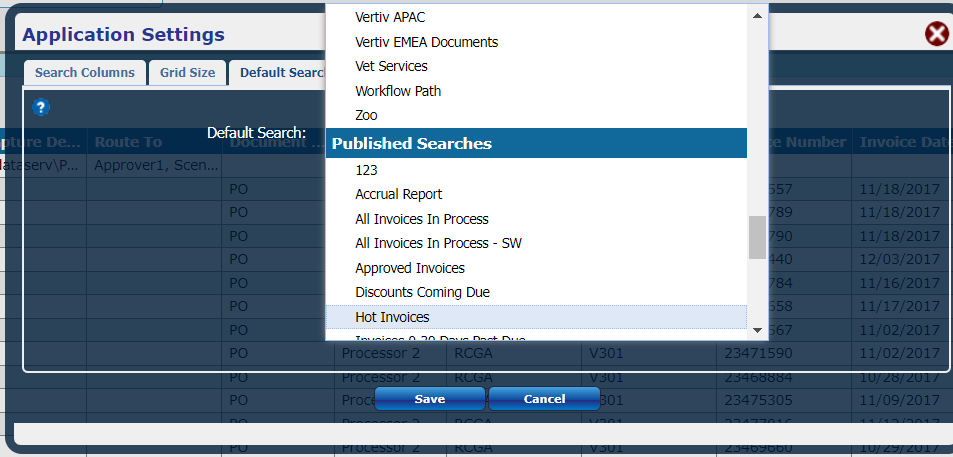 Then click Save.
Your default is now set.
You can restore back to no default by clicking on the 'Reset to Default' button.