Once your tiles are created, you can click into any work queue directly from that tile by clicking on the number.
Reorder Tiles
To reorder your tiles, drag & drop by clicking on the blue tool bar at the top of the tile: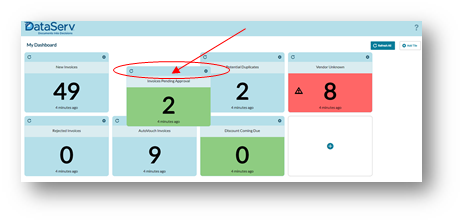 Delete or Edit Tiles
To Delete or Edit a tile, click on the Gear icon in the upper right and choose the appropriate option: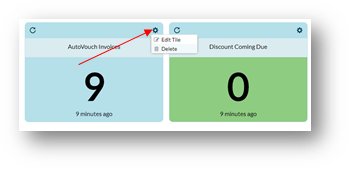 Individual tiles will highlight in green or red based on the thresholds that you set:

Refresh Tiles
Refresh tiles individually by clicking the Refresh icon on the tile. Refresh all tiles at once by clicking the "Refresh All" button.