The Locations matrix provides the ability to have a Location automatically assigned to a document based on the "Ship To" address that is on the document/invoice.
To access the Locations Matrix, select the Configuration Option from the Dashboard:

Then select "Matrix - Locations" from the left vertical menu: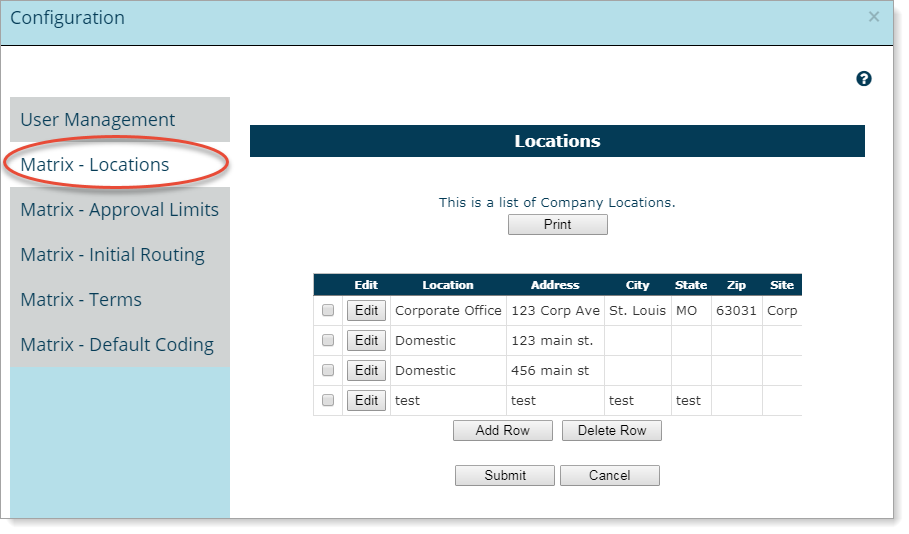 In the example above, if the "Ship To" address on the document/invoice is "123 Main St." then the Location field will be automatically set to "Domestic". This enables multiple "Ship To" addresses to be assigned to the same Location.
To add a new row to the matrix

Click "Add Row"
Click "Edit" to edit the row that was just added
Fill in the fields
Click "OK"
Click "Submit" to save the changes
To delete a row from the matrix

Click the checkbox next to the row(s) that should be deleted
Click "Delete Row"
Click "Submit" to save the changes
To edit a row in the matrix

Click "Edit" on the row that needs to be edited
Modify the fields that need to be changed
Click "OK"
Click "Submit" to save the changes