A daily email notification will be sent to a user when they have documents routed to them that need their attention.
Daily notifications are sent once a day at 4:00am CST. This means if you have any documents routed to you for approval by 4:00am CST you will get a notification about the document.
What if I didn't get a notification? What do I do?
When you do not get a notification it is typically due to when the document was routed to you. If the document was routed to you after 4:00am CST and was completed or re routed before 4:00am CST the next day you will NOT get a notification. If you believe that you are not getting notifications first thing to do would be for you to check the Audit Information on the document itself.
If you still believe you should have received a notification please check your spam or junk folder as sometimes these emails can wind up there.
Lastly, if you have check the audit information and spam folders and still believe you should have received a notification please contact support through a ticket. Please include the DIN of the document you need us to investigate.
What Do Approval Email Notifications Look Like?
This email will specify the number of documents awaiting approval, and contains a link the user can click on to directly access DataServ.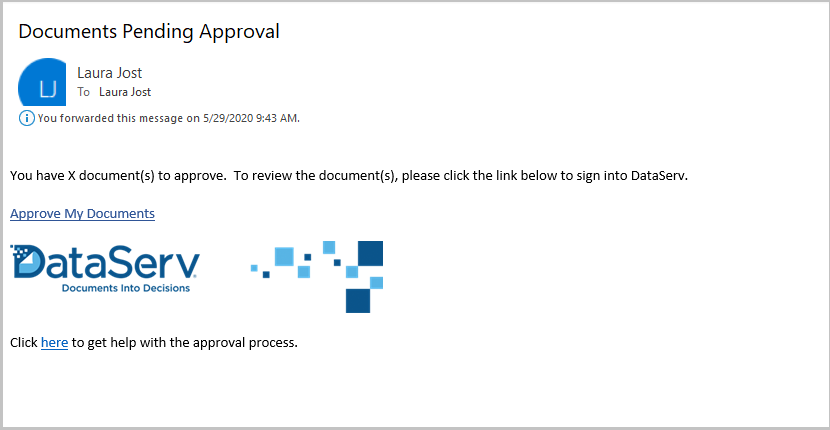 Once logged into DataServ, you will access these documents in your "My Documents Pending Approval" queue.