To give a user access to the Analytics tab, an Administrative User at your company will need to add the appropriate security group to the user's profile.
The Analytics security groups that are available:
P2P Analytics Viewer - allows user to access Analytics tab and view all standard dashboards
P2P Analytics Designer - along with access to the Analytics tab and all standard dashboards, also allows user to create & share new dashboards
A user can only be assigned one of these security groups.
Important Note: There is no field level security available in the Analytics tool. When a user is assigned access, they have access to all of the data in all of the fields.
How to Assign Access to a User
On the Operational Dashboard, click on the Configuration icon in the upper right to access User Management.

Select the "Edit User" option, and then open the drop-down to select the user you would like to give access to.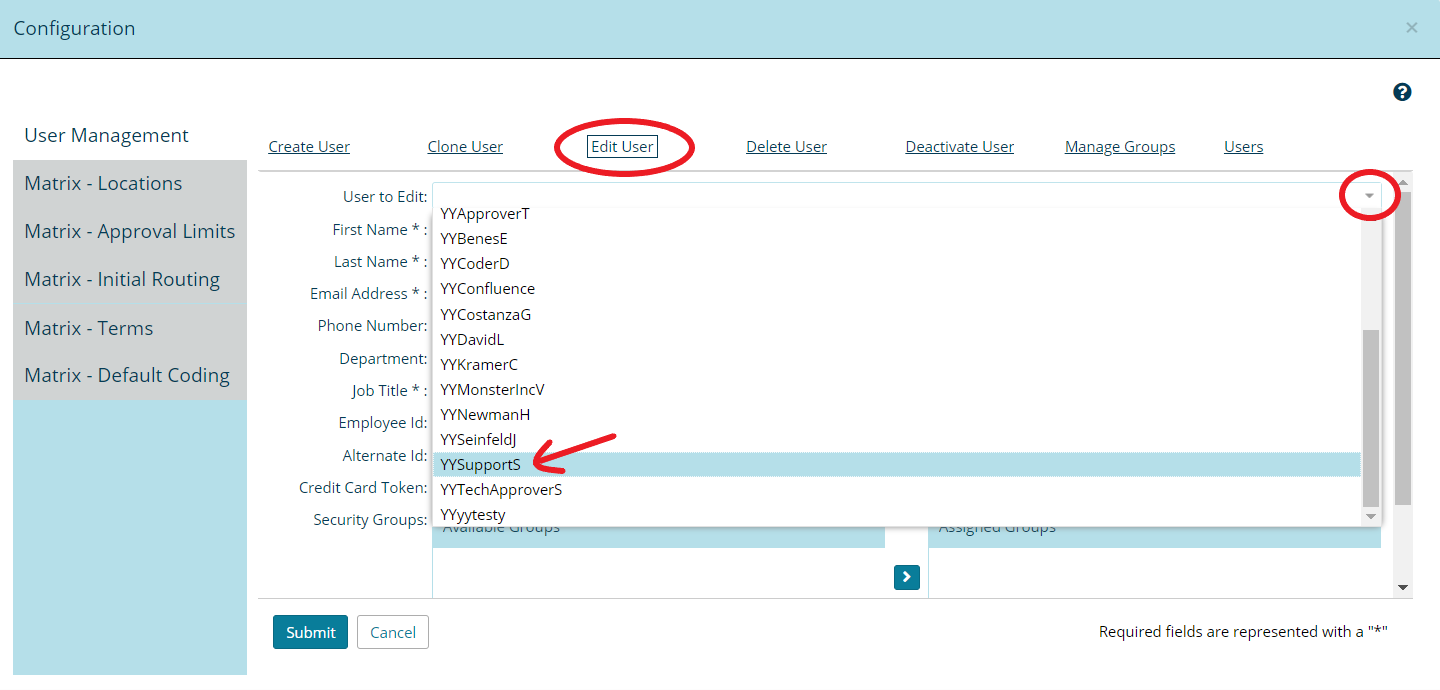 In that user's profile, scroll down to the security groups, and click on the Analytics security group you would like to add to their profile. Then, click the arrow icon to add to their Assigned Groups section.
Once the security group is added, click Submit. This will update the user's profile, and grant access to the Analytics tab on their next login.