How to Access
You will access through the Analytics tab at the top of the Operational Dashboard.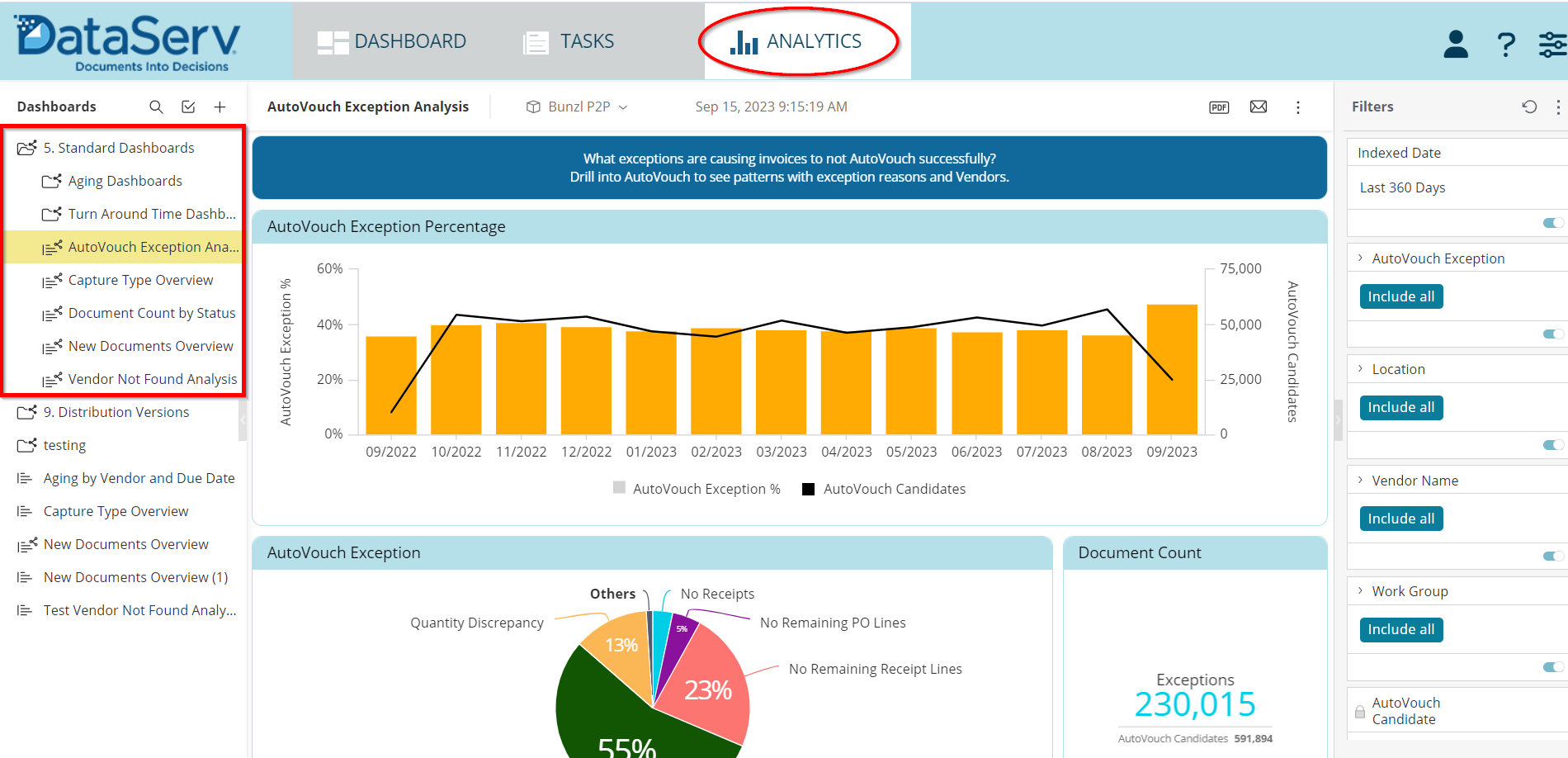 Our Standard P2P Dashboards are listed on the left side of the screen.
Standard AP Dashboards
Every user with access to the Analytics tab has access to all of the standard dashboards. The data in these dashboards updates nightly and is intended to give insight into your company's historical trends.
Each dashboard contains a description at the top that outlines what question the data on that dashboard intends to answer.

At the bottom of every standard dashboard, the background filters that are in place for that dashboard are listed. These indicate the data set that the dashboard starts with and cannot be changed on that standard dashboard.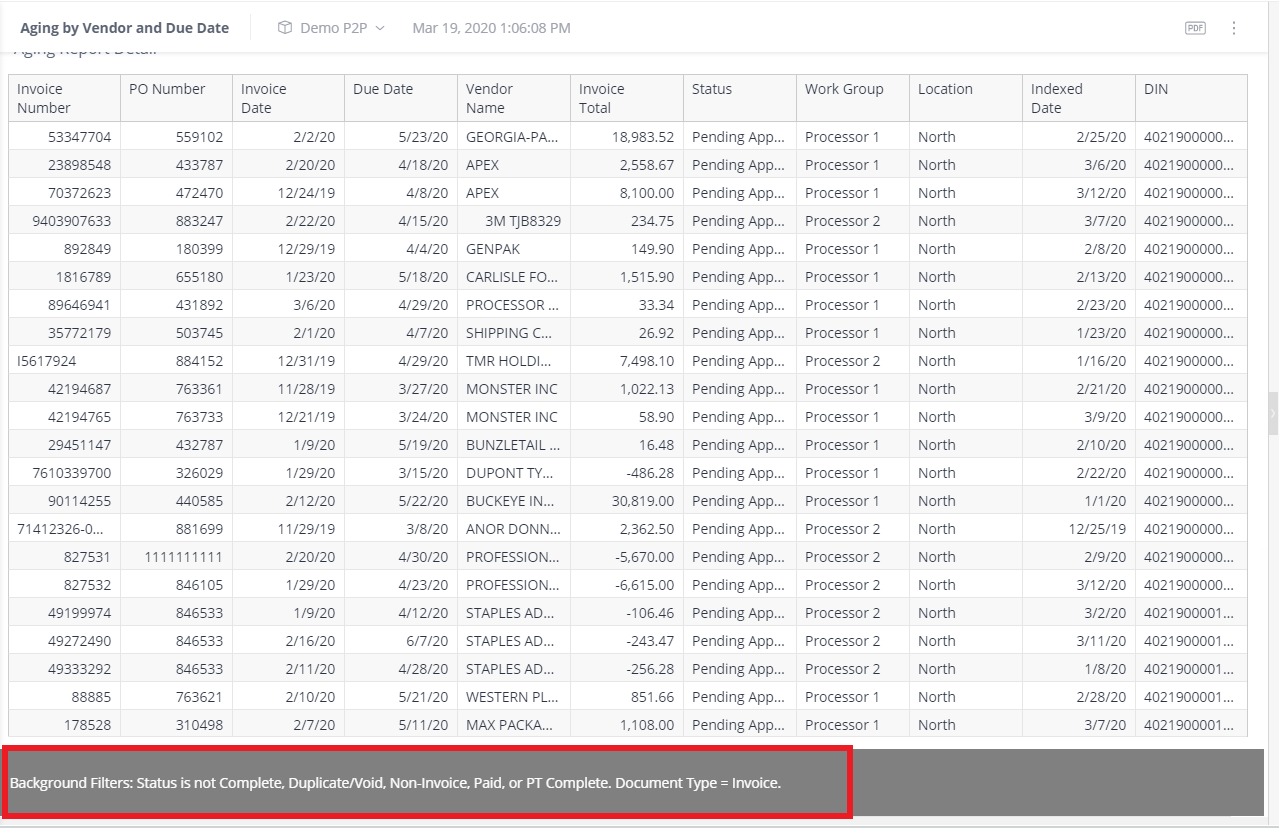 Download Dashboards
You are able to export the entire dashboard to a PDF or download an image of the dashboard.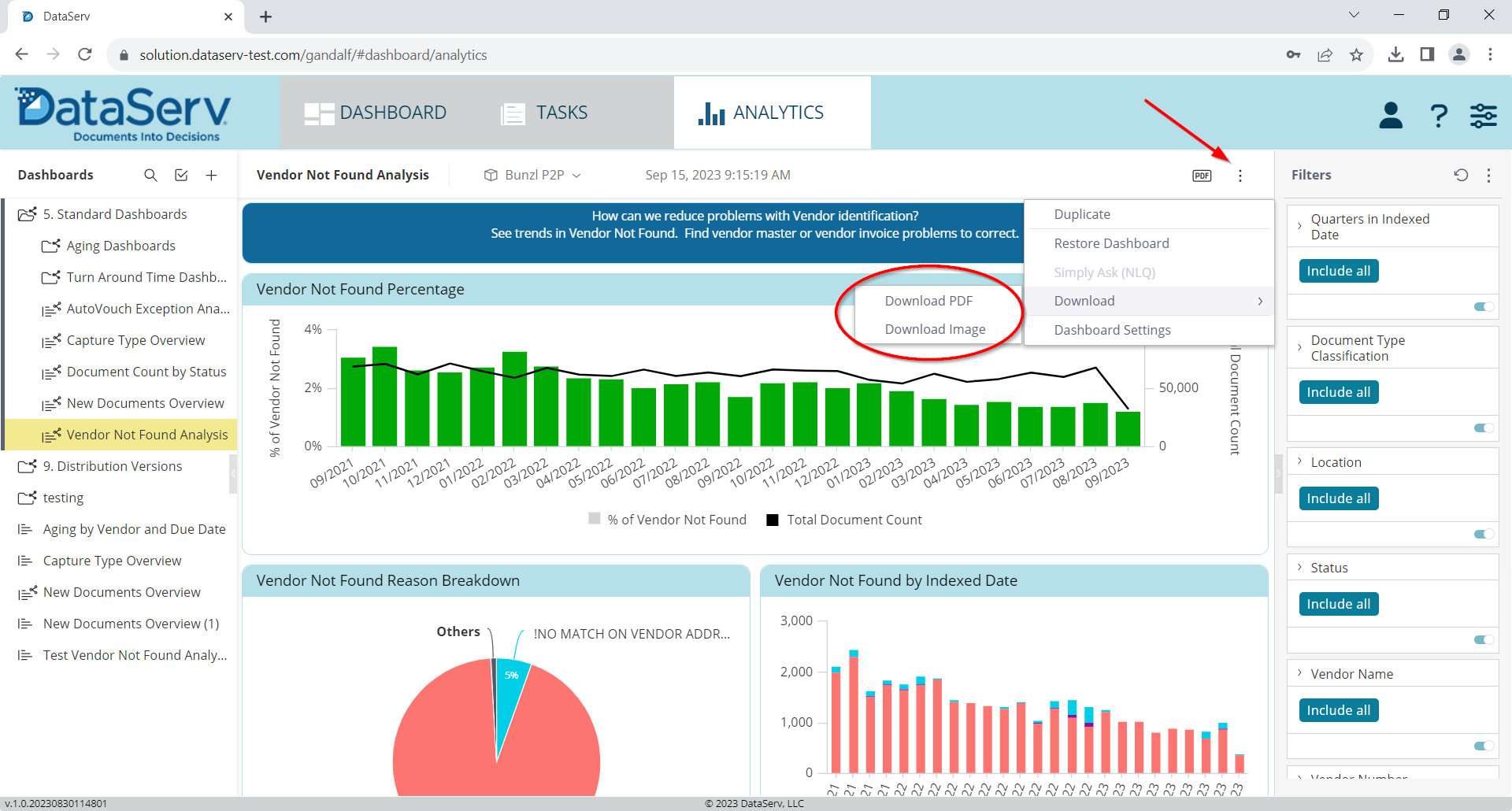 Modify Filters
Disable or exclude filters within an existing dashboard in the filter menu on the right side of the screen.
To disable a filter, click on the disable button in the lower right corner of the filter. The filter will be grayed out when disabled.


To exclude a filter, click the pencil icon, select the filter options you would like to remove, and click "OK."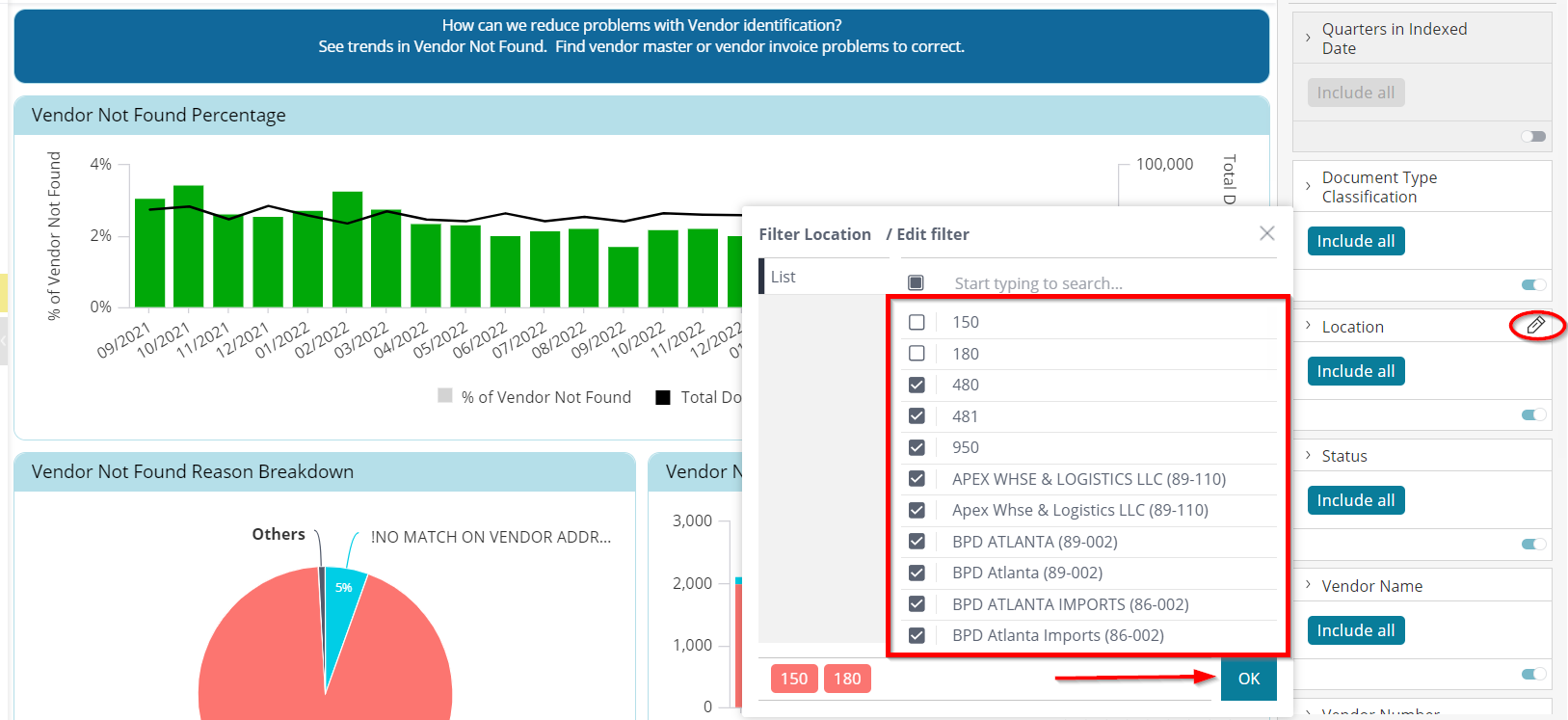 If a filter displays in red, it means that filter is excluded from that dashboard.