The Discussion Pane gives users the ability to add notes and create a discussion for each document that is stored in DataServ.
The contents of the Discussion Pane are searched when performing a search. Therefore if the search finds a match within a discussion comment, that document will be included in the search results.
How to Access the Discussion Pane?
The Discussion Pane is located within the Document Viewer screen for each document. To access the Discussion Pane, click on the "Discussion" tab located in the right pane of the Document Viewer screen.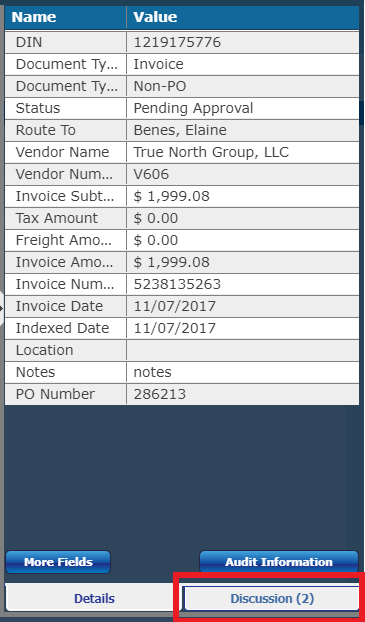 Adding a Comment
To add a comment to the Discussion Pane, click on the "Add Comment" button.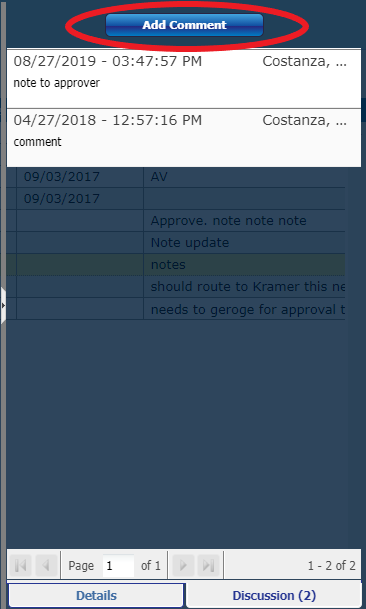 Type your comment in the text box and click the "Add" button.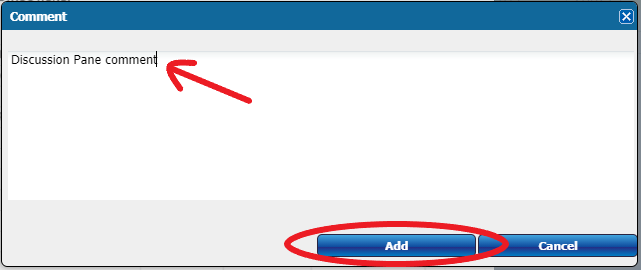 The text you entered will be added to the Discussion Pane. Each comment will have a date/time stamp and will list the user that added the comment. Comments are listed from newest to oldest. The Discussion tab will list the number of comments that exist for the document.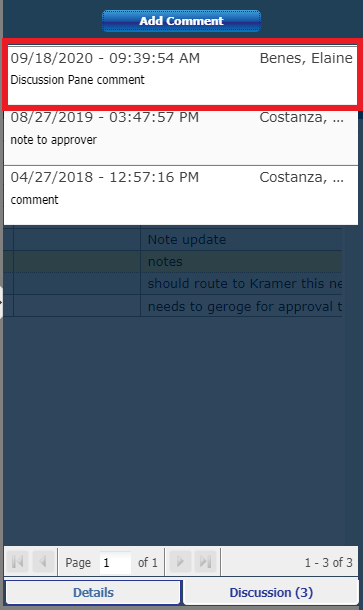 If multiple pages of comments exist on the Discussion Pane, you can navigate to the next page of comments by clicking the navigation buttons for "Next Page", "Last Page", "Previous Page" and "First Page".

The last comment entered in the Discussion Pane will display in the "Last Comment" field that is available in the Search Results grid. You can hover over the field to see the entire comment.

All notes entered in the "Notes" field will automatically create a new entry in the Discussion Pane.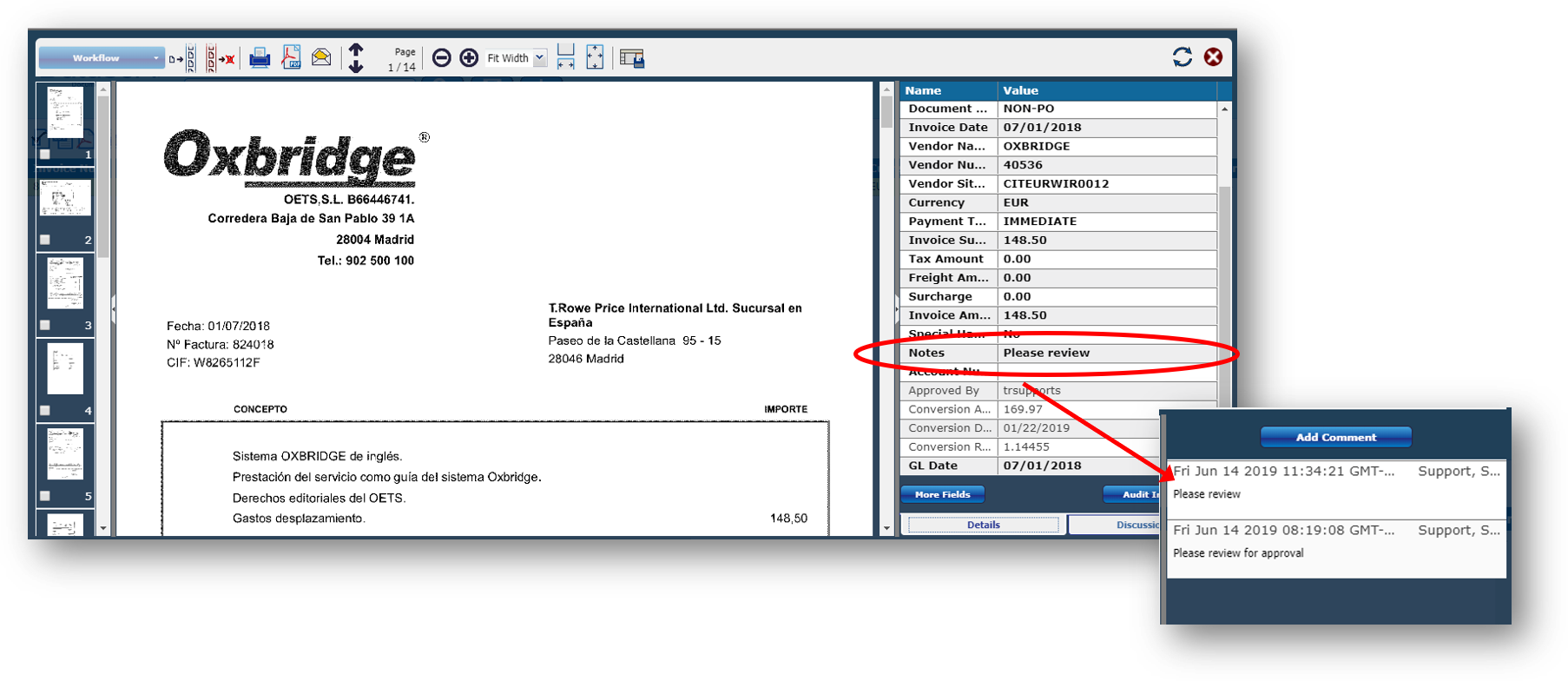 Editing or Deleting a Comment
You can delete or edit your comments. Click on the comment that you want to edit or delete. The following window will be displayed that will enable you to delete the comment or edit the comment.
You can only edit or delete your own comments, you may not edit or delete someone else's comment.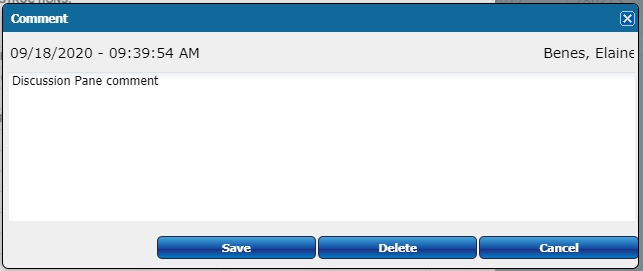 Click Delete to delete the comment.
Click Save to save any modifications to the comment.



Is the content within the Discussion Pane searchable

?
Yes, you can search for content in the discussion Pane. How it is search for is you need to you advanced search and choose the field for "Discussion". This will allow you to search for content within the Discussion Pane.