The Thumbnail View shows on the left side of the Document Viewer. The Thumbnails enable you to quickly navigate between pages of the document. Clicking on one of the Thumbnail images will navigate to that page of the document.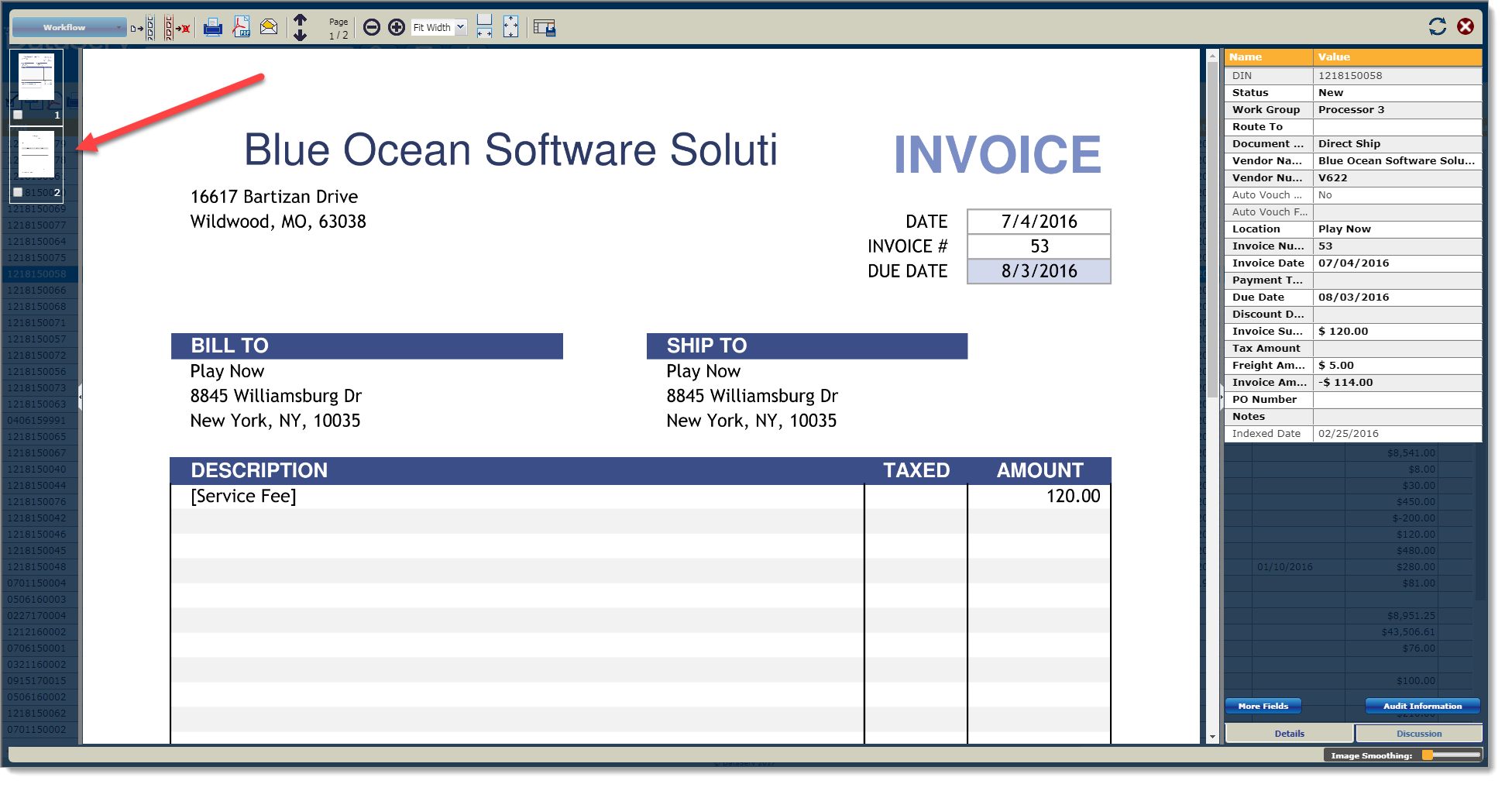 Within the Thumbnail, you can reorder the document pages if needed.
You simply click on the page you wish to move and then drag and drop it into position.
The Thumbnail View can be opened or closed by clicking on the navigation arrow between the Thumbnail View and the Document Pane.