For users with the appropriate security group, adding and deleting pages is a simple task and can be done on the client end.
ADDING PAGES
Open the document you need to add pages to and click on add pages, located next to the Workflow button.

The insert box will open. Next, click on Browse and locate the document you want to add. 
* System will only allow 7-12 pages depending on size.
Once you have you document, click the down error to select which page you want the documents to follow. Then, click insert.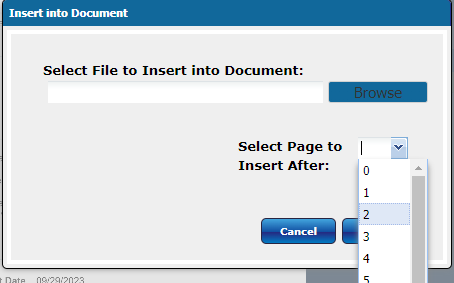 DELETING PAGES
First, click the boxes of the documents that you want to delete.

Next, click the delete button located next to the Workflow button and add pages. This icon will be red.

Then, click delete page(s) to confirm or cancel or you didn't want to or need to make a change.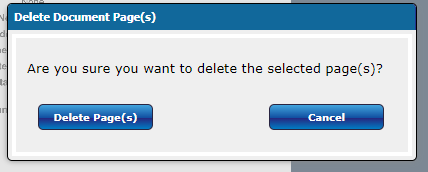 The pages will then have X's on them showing they are deleted.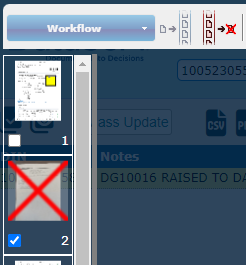 Once you close and reopend the document, the pages will no longer be there.