Do you have a goal to make improvements to your APIA process and would like to share info with your team to provide awareness and assistance?
Is Upper management looking for information that would help in strategic and tactical decision making and is asking for reporting to assist them?
You can now provide that information on a regular basis sent directly to their email box with the Analytics Scheduling and Emailing functionality.
You will notice there are two different sets of Dashboards listed on your Analytics tab.
Standard Dashboards
Distribution Versions

The Standard Dashboards are designed so you can slice and dice, allowing you to dig into specific data.
The Distribution Dashboards are copies of the Standard Dashboards that are more appropriate for viewing a snapshot of the dashboard in a PDF or within an email.
How do I schedule a Dashboard?
You can schedule a dashboard that you own, but you cannot schedule a dashboard that is owned by someone else. Therefore, to schedule a standard dashboard you will need to duplicate it, so it is owned by you.
1. Create your own Dashboard by Duplicating an Existing Distribution Dashboard
For more information Create Your Own Analytics Dashboard
2. Select your Dashboard from the listing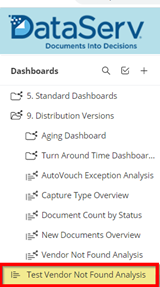 3. Click on the Share icon in the upper right corner of your selected Dashboard.

4. Next you can select the users which you would like to email the Analytics Dashboard to.
Users must have one of the following security groups to be available in this listing and for this functionality.
P2P Analytics Viewer
P2P Analytics Designer
For more information Set-Up User Access to Analytics
You can enter in the user's name or email address.

Then select the user from the drop down and click save.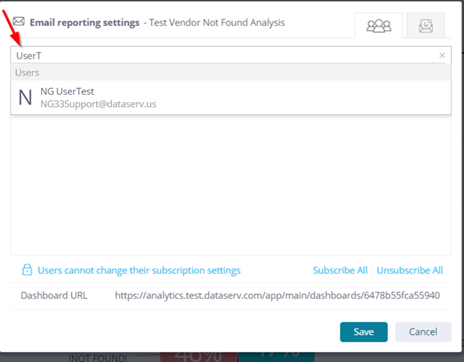 The user will then be added to the listing.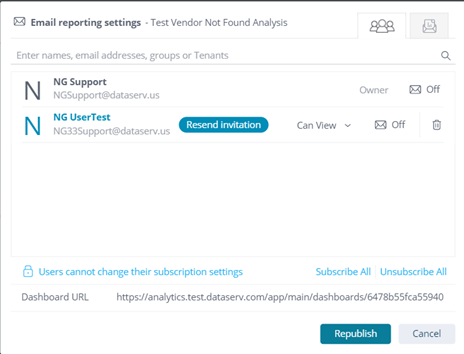 You can then toggle to turn the email notifications on

5. Clicking on the Envelope Icon gives you additional options including Scheduling.
Determine the Email Format

Embedded in Email
PDF Attachment

Schedule

Every Elastic Cube update-Each time the data is updated/refreshed

This currently occurs once a day.

Send Now
Here is an embedded email example: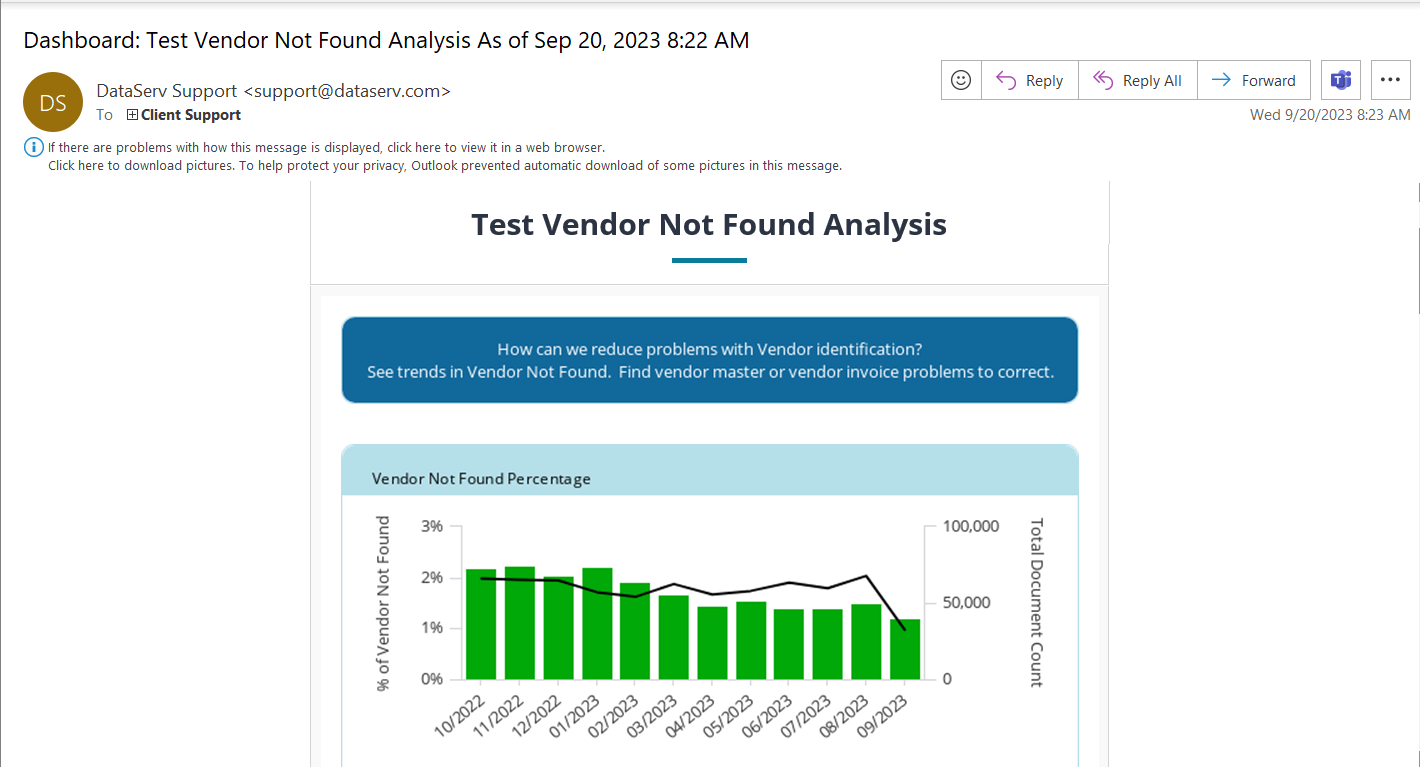 Here is a pdf attachment email example:

If you open the PDF: