Users are able to mass update documents in the search results window. This functionality allows a user to update one or more editable fields on multiple documents at one time.
Only editable fields are available to be updated, and only users with Edit security settings are able to complete this task.
When approving documents you cannot use the mass update feature to mass approve but are required to work each document individually.
How to Mass Update Docs
To mass update documents, in the search results grid, you will select the group of documents you would like to update by highlighting the first document in the group and then holding the "Shift" key and clicking on the last document in the group. This will highlight all documents in that range to be updated.
Once the range of documents is highlighted, click the "Mass Update" button.

In the pop-up window, scroll to the field(s) you would like to update. In this example, I will update the "Status" field.
The middle column lists what the field value is currently, and the right column is where you will enter/select the value you would like to update the field to on the selected group of documents.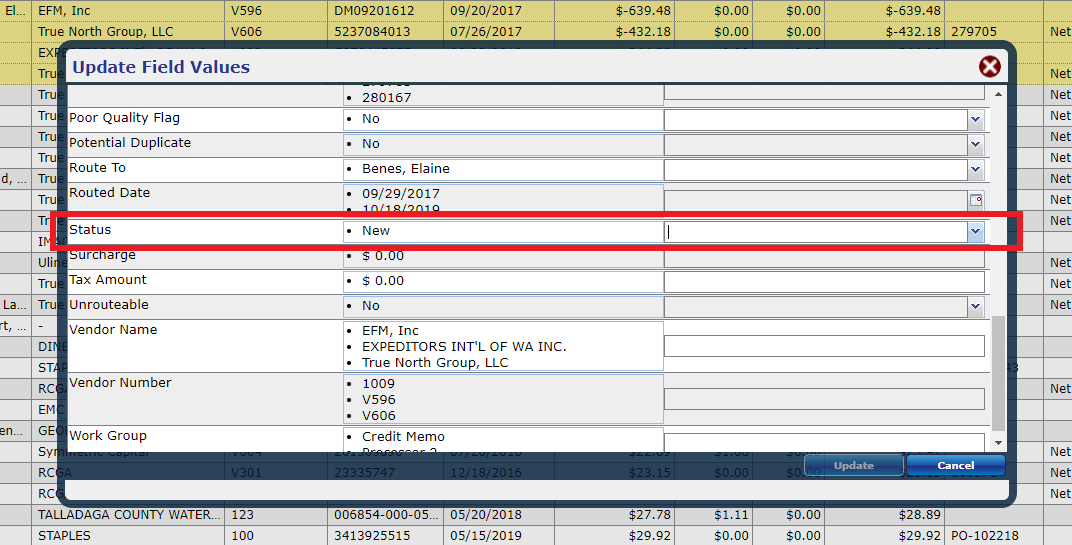 To open the drop-down list of choices, I will click on the down arrow next to the blank field.
In this example, I want to update the "Status" to "Complete" for these documents, so I will select that status.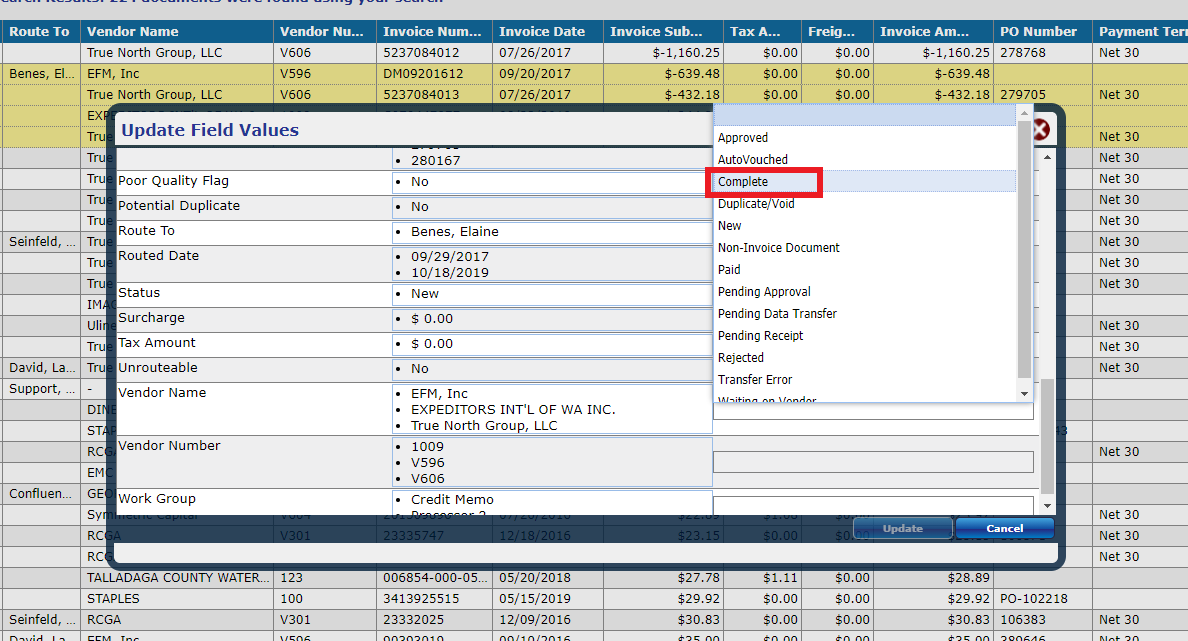 Once selected, click "Update" and the field will update for all of the selected documents.
Please note: To update multiple fields at once, you would select all of the new field values before clicking Update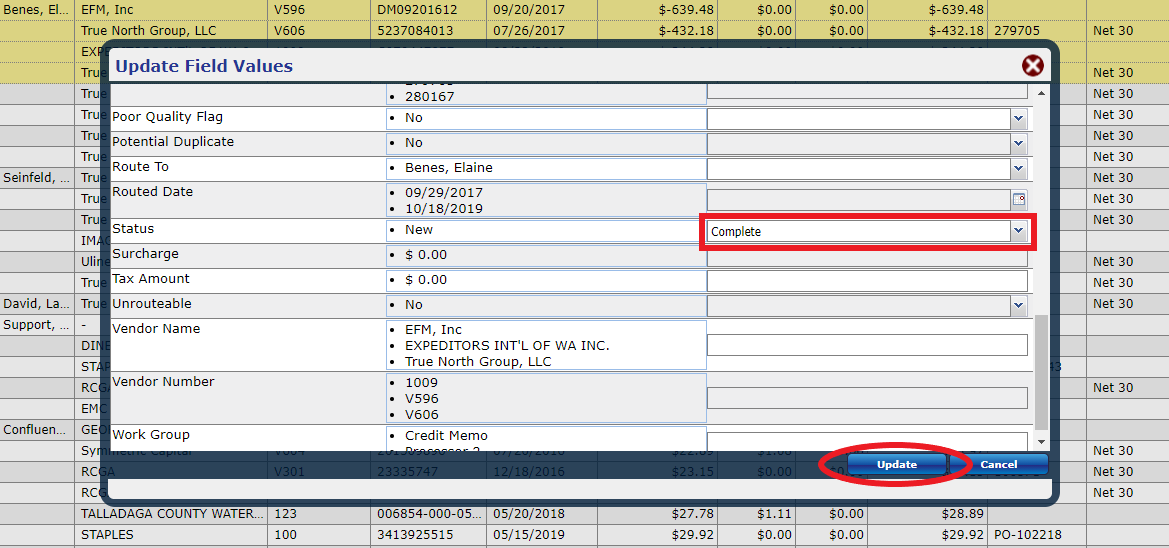 Maximum Allowed for Update
With the 2023.02 release the maximum number of documents that can be mass updated is 100.
If you attempt to update over 100 documents at a time you will receive the following error message.