How to Create a Support Account
Creating a support account is an optional feature for all DataServ clients. Creating an account gives all clients and users the ability to track all your tickets for yourself and teammates. You can see the status of each ticket and who was the last person to respond. In addition, you can respond directly via the ticket. No need to keep track of e-mails. This feature is under "My Activities".
Go to https://help.dataserv.com/hc/en-us and click "Sign In".
If you have already e-mailed DataServ support you already have a support account. You will need to click forgot password on the "sign in" feature.
If you have not e-mailed DataServ you can create a new account.
Important Note: This log in is different than you DataServ log in. Your password can be whatever you want it to be.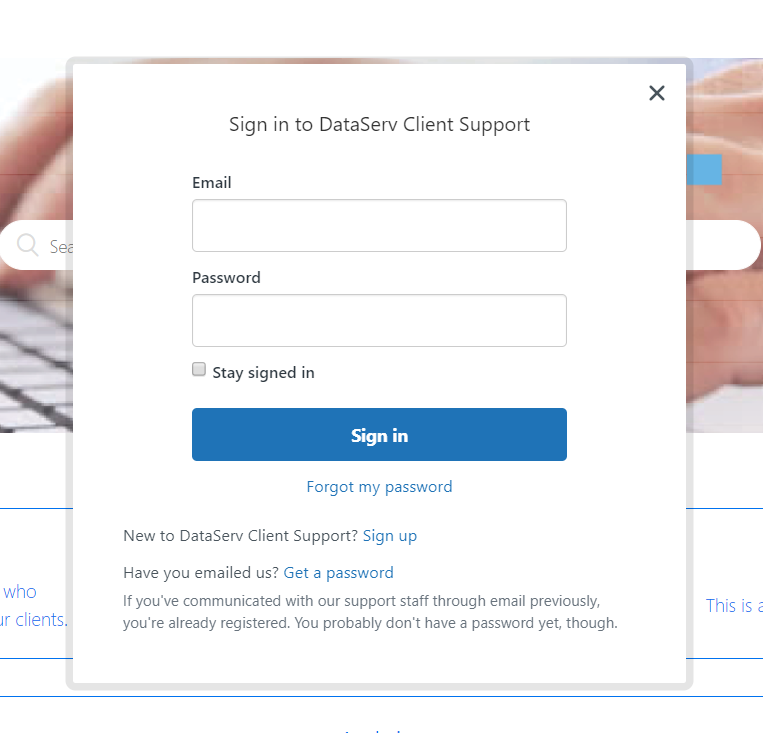 Once you have an account established you can review your tickets by clicking on the drop down below you name/profile and selecting 'My activities'

You can see any tickets you have created but selecting My requests.
If have the ability to see all tickets for you organization you can click on Organization requests.

You have the ability to search for a specific request or search by status.
For Organization requests you can also choose to Follow a specific request.