The Document Viewer is accessed by double-clicking a row within the search results. Or if you want to view multiple documents, you can highlight multiple rows (hold down the Ctrl key to select multiple lines) and click the View/Edit Documents icon on the toolbar.

The Document Viewer has five main sections:
Document Pane - This is the main part of the window that shows the image of the document.
Data Pane - This is the section on the right side of the window that displays the data associated with the document. Often referred to as the Index Data or Metadata.
Toolbar - This is the toolbar at the top of the window. The toolbar contains options for changing the view of the document and other options regarding what you can do with the document.
Workflow Options - This is a drop down that is in the top left corner of the window. This contains the workflow actions that can be applied to the document. The options available are dependent upon your security group and the stage of the document in the workflow.
ThumbNail View - This is the left vertical section of the Document Viewer that displays a thumbnail of each of the images.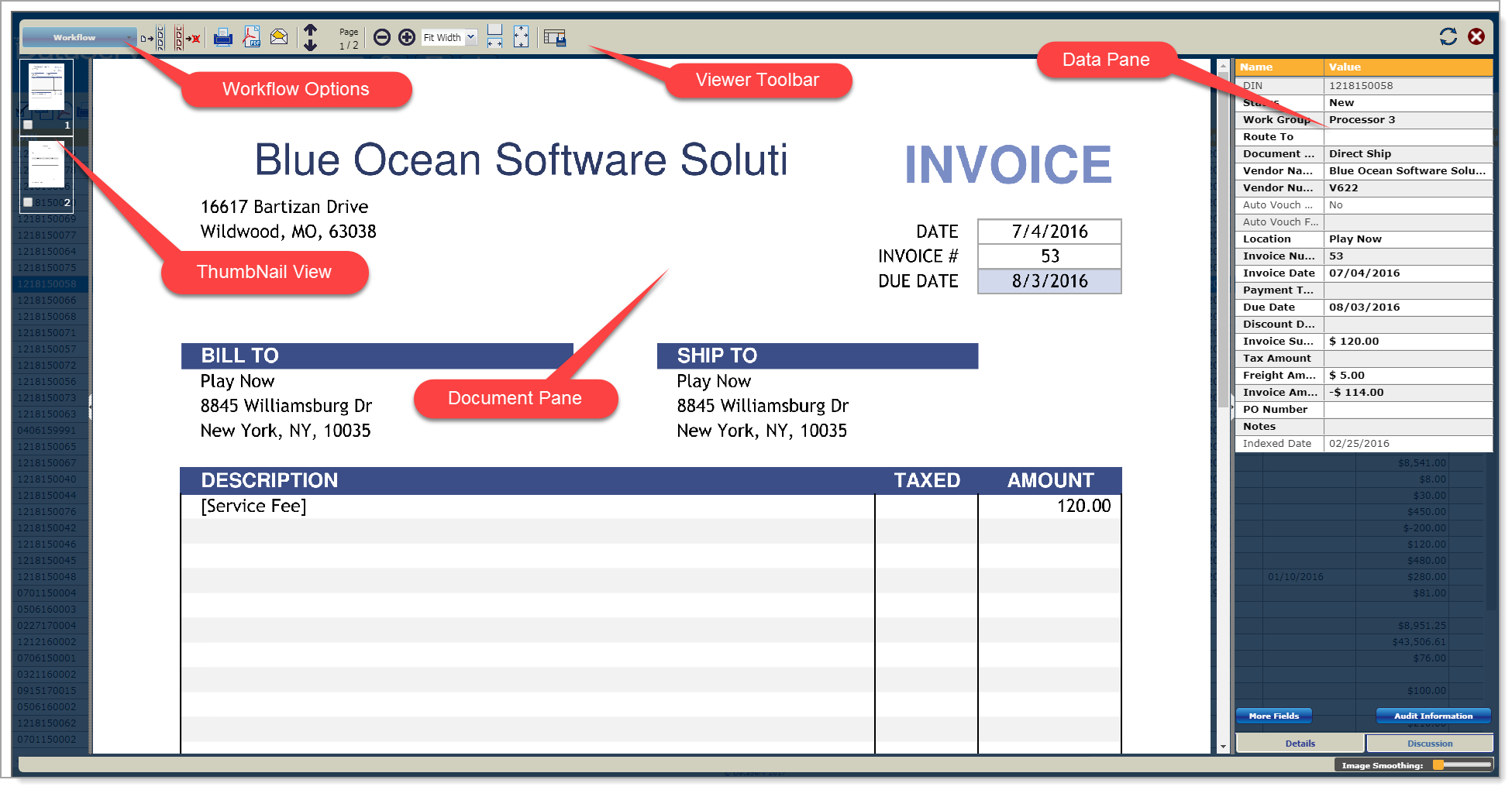 When opening documents with a large number of coding lines the following message will appear:

This message is to let the user know that documents with more than 150 lines are loading and may take more time than standard to load.
The user can exit the document while this window is displayed by clicking the button in the window.