Did you know there is a knowledge library at help.dataserv.com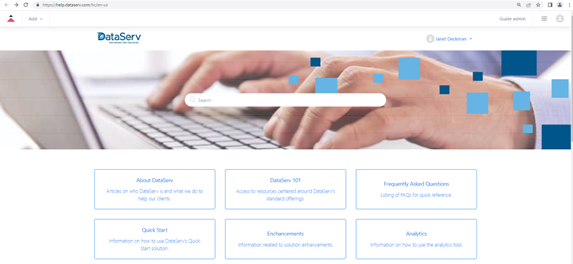 You can select from the text boxes such as 'DataServ 101' to browse articles
Or
Just enter your topic in the search bar and a listing of articles related to your search criteria will appear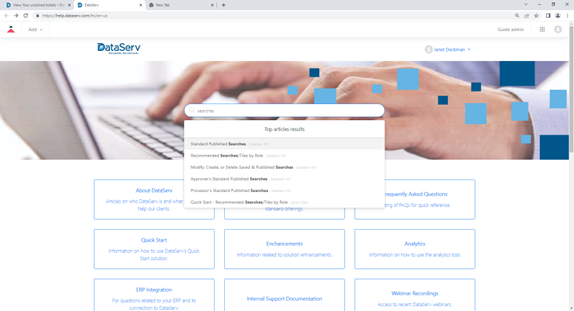 You can then select an article or just hit enter to bring up a listing of articles to choose from.
Click on each individual article to get valuable information and step by step instructions.
Once you open an article there are additional related articles listed on the right side in which you can choose from.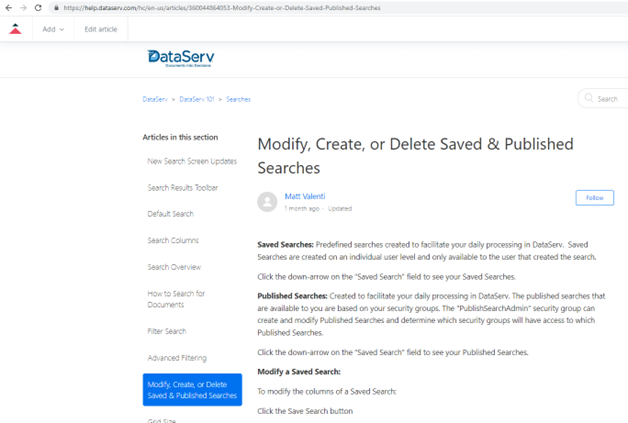 New articles are being added every day.
There is also HELP contained within the application.
under the Question mark on the Dashboard or Search screen

anywhere you find a question mark in a blue circle

For Example: